Since we are on the topic of countries declaring their independence, 101 years ago today, on Easter Monday 1916, the
Irish Republican Brotherhood
joined by the
Irish Citizens Army
and the
Irish Volunteers
declared independence from Great Britain. They were joined by a women's paramilitary group
Cumann na mBan
.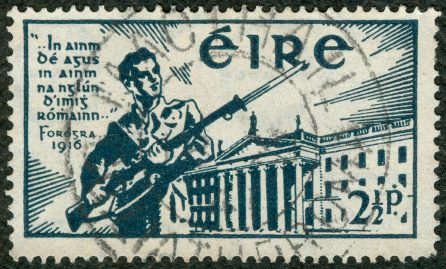 As I made clear in a post
from a few years ago, the Easter Rising was quickly crushed by British forces. It would take another six years before an independent Ireland, the Irish Free State, was created under the terms of the
Anglo-Irish Treaty
.
Given my Irish ancestry, I've always felt fortunate to be born on April 24th.
UPDATE:
For an interesting article on how families were divided with nationalists on one side and serving members of the British Army on the other,
the Irish Times has a great article
on Eamonn Ceannt (Kent) and his brother William Kent who was killed in France a year later. Eamonn was a signatory to the proclamation of Irish Republic and was executed by the British in 1916.